Why Experts Say the Housing Market Won't Crash [INFOGRAPHIC]
Image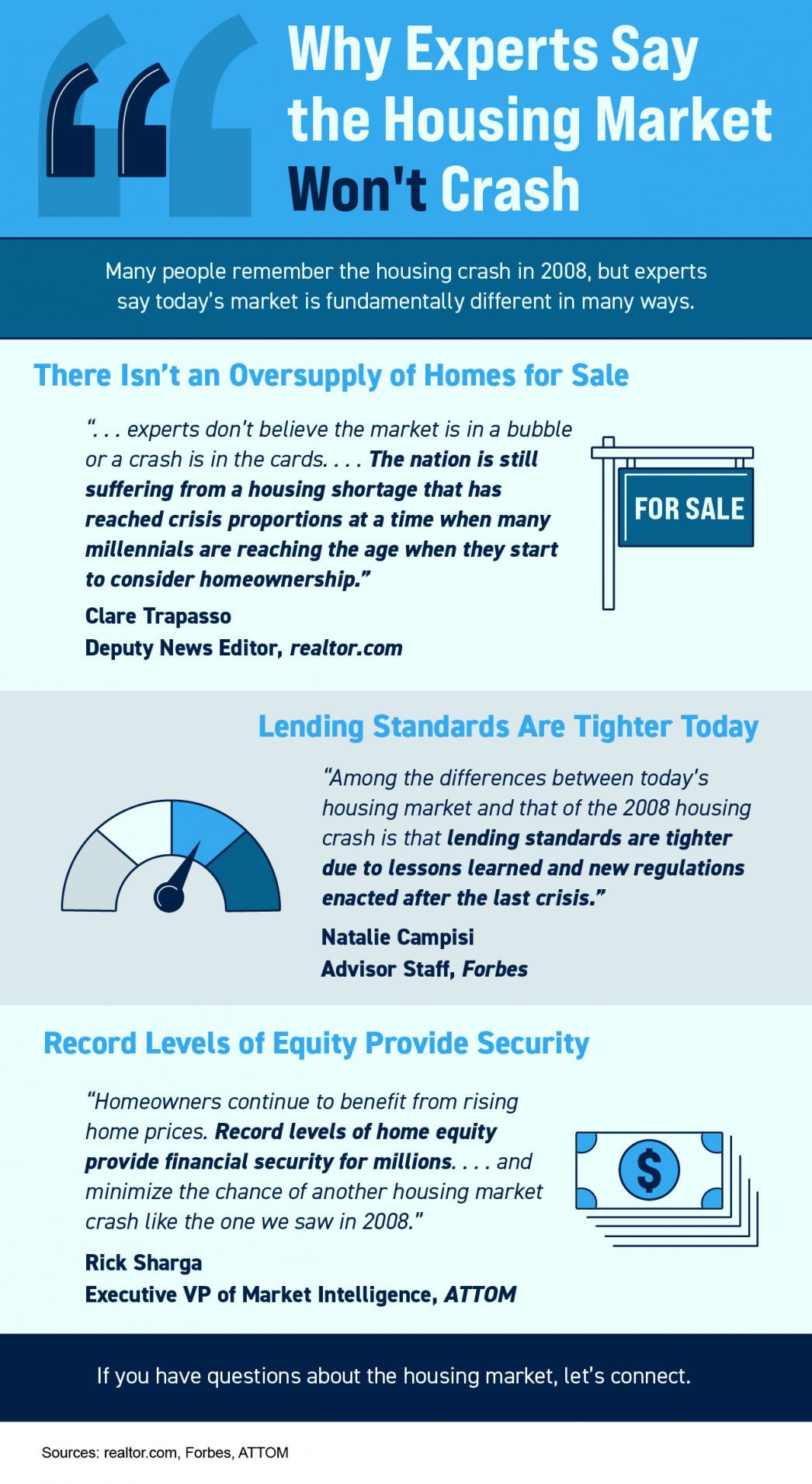 Some Highlights
Many people remember the housing crash in 2008, but experts say today's market is fundamentally different in many ways.
First, there isn't an oversupply of homes for sale today. Plus, lending standards are much tighter, and homeowners have record levels of equity. That means signs say there won't be a wave of foreclosures like the last time.
If you have questions about the housing market, let's connect.
About The Source
JK Realty is Clifton's trusted source for all of your real estate needs and questions. Since 1989 we have been serving the community proudly and look forward to answering any questions you may have. 973-472-7000
Contact Joseph Siano today or follow me on social media for updates and to keep current.
Read our previous article here.